Ropfkueche, mirabelles et vin blanc d'Alsace _ ©S.Spach

Ropfkueche, mirabelles et vin blanc d'Alsace _ ©S.Spach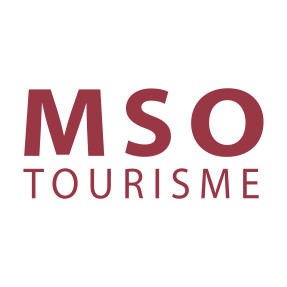 Le Ropfkueche
Traditional cuisine in Alsace
- 67560 Rosheim
03 88 50 75 38 - contact@mso-tourisme.com
www.mso-tourisme.com
Ropfkueche is THE great bakery speciality of Rosheim.
It consists of a brioche wafer on which a mixture of hazelnuts, almonds, sugar and cinnamon is spread.
There are 2 recipes in Rosheim: one is soft, the other is crunchy, you can choose your favourite!
Here, at the Tourist Office, opinions are divided by 3 votes for each cake.
h
location
Calculate itinerary:
This might interest you too
Array
(
    [id] => 258002404
    [nom] => Le Ropfkueche
    [type] => Array
        (
            [id] => 1900255
            [nom] => Traditional cuisine in Alsace
        )

    [entite_gestionnaire] => 258
    [nom_entite_gestionnaire] => Office de tourisme intercommunal du Mont Sainte-Odile Grpe Touristique du Mnt Ste Odile
    [coordonnees] => Array
        (
            [code_postal] => 67560
            [libelle_commune] => Rosheim
            [telephone1] => 03 88 50 75 38
            [email1] => contact@mso-tourisme.com
            [url1] => www.mso-tourisme.com
            [pays] => FRANCE
        )

    [insee] => 67411
    [type_georeferencement] => 1
    [libelle_georeferencement] => communal
    [latitude] => 48,5047222222222
    [longitude] => 7,4675
    [commentaire] => Ropfkueche is THE great bakery speciality of Rosheim. 
<br>It consists of a brioche wafer on which a mixture of hazelnuts, almonds, sugar and cinnamon is spread.
<br>There are 2 recipes in Rosheim: one is soft, the other is crunchy, you can choose your favourite!
<br>Here, at the Tourist Office, opinions are divided by 3 votes for each cake.
    [prestataire] => Array
        (
            [raison_sociale] => 
            [civilite] => 
            [nom] => 
            [prenom] => 
            [fonction] => 
            [coordonnees] => Array
                (
                    [num_voie] => 
                    [libelle_voie] => 
                    [distri_speciale] => 
                    [code_postal] => 67560
                    [libelle_commune] => Rosheim
                    [telephone1] => 03 88 50 75 38
                    [telephone2] => 
                    [telephone3] => 
                    [fax] => 
                    [email1] => 
                    [email2] => 
                    [url1] => 
                    [url2] => 
                    [pays] => FRANCE
                )

        )

    [debut_validite] => 05/07/2017
    [fin_validite] => 31/12/2050
    [marquage] => 0
    [datmaj] => 19/08/2020 16:59:36
    [datecreation] => 05/07/2017 10:56:07
    [horaires] => Array
        (
        )

    [produits_associes] => Array
        (
            [0] => Array
                (
                    [id] => 258000930
                    [nom] => Bakery Rohmer
                    [id_type] => 1900227
                    [type_couplage] => 10
                )

            [1] => Array
                (
                    [id] => 258000938
                    [nom] => Bakery Kapfer
                    [id_type] => 1900227
                    [type_couplage] => 10
                )

        )

    [criteres] => Array
        (
            [0] => Array
                (
                    [id] => 900000
                    [nom] => Secteur
                    [type_critere] => -1
                    [type_valeur] => 2
                    [classe] => 0
                    [modalites] => Array
                        (
                            [0] => Array
                                (
                                    [id] => 1906675
                                    [nom] => Site ottrott
                                    [ordre] => 0
                                )

                            [1] => Array
                                (
                                    [id] => 1903852
                                    [nom] => Région
                                    [ordre] => 0
                                )

                            [2] => Array
                                (
                                    [id] => 1903610
                                    [nom] => Pays Bruche Piémont Mossig
                                    [ordre] => 0
                                )

                            [3] => Array
                                (
                                    [id] => 1901942
                                    [nom] => Pays du sapin de Noël
                                    [ordre] => 0
                                )

                            [4] => Array
                                (
                                    [id] => 258
                                    [nom] => Secteur Ottrrott - Ste Odile
                                    [ordre] => 0
                                )

                        )

                )

            [1] => Array
                (
                    [id] => 1900179
                    [nom] => Classification Flowered Villages
                    [type_critere] => 1
                    [type_valeur] => 2
                    [classe] => 1
                    [modalites] => Array
                        (
                            [0] => Array
                                (
                                    [id] => 1900893
                                    [nom] => 2 flowers
                                    [ordre] => 2
                                )

                        )

                )

            [2] => Array
                (
                    [id] => 1900358
                    [nom] => A transmettre pour Internet
                    [type_critere] => 1
                    [type_valeur] => 2
                    [classe] => 0
                    [modalites] => Array
                        (
                            [0] => Array
                                (
                                    [id] => 1902207
                                    [nom] => Yes
                                    [ordre] => 1
                                )

                        )

                )

            [3] => Array
                (
                    [id] => 1900421
                    [nom] => Photo URL
                    [type_critere] => 0
                    [type_valeur] => 6
                    [classe] => 0
                    [valeur] => apps.tourisme-alsace.info/photos/rosheim/photos/258002404_1.jpg
                )

            [4] => Array
                (
                    [id] => 1900461
                    [nom] => Secteur carte
                    [type_critere] => -1
                    [type_valeur] => 2
                    [classe] => 0
                    [modalites] => Array
                        (
                            [0] => Array
                                (
                                    [id] => 1903506
                                    [nom] => Obernai
                                    [ordre] => 0
                                )

                            [1] => Array
                                (
                                    [id] => 1908335
                                    [nom] => Massif des Vosges
                                    [ordre] => 0
                                )

                            [2] => Array
                                (
                                    [id] => 1908571
                                    [nom] => Route des vins (site Alsace)
                                    [ordre] => 0
                                )

                            [3] => Array
                                (
                                    [id] => 1909124
                                    [nom] => Massif Vosges - Vosges centrales
                                    [ordre] => 0
                                )

                            [4] => Array
                                (
                                    [id] => 1909236
                                    [nom] => Oenotourisme - Coeur d'Alsace
                                    [ordre] => 0
                                )

                            [5] => Array
                                (
                                    [id] => 1911639
                                    [nom] => Alsace (site Alsace)
                                    [ordre] => 0
                                )

                            [6] => Array
                                (
                                    [id] => 1909895
                                    [nom] => Vélo Colmar et centre Alsaceet nord
                                    [ordre] => 0
                                )

                        )

                )

            [5] => Array
                (
                    [id] => 1900480
                    [nom] => Photo caption
                    [type_critere] => 0
                    [type_valeur] => 2
                    [classe] => 0
                    [valeur] => Ropfkueche, mirabelles et vin blanc d'Alsace _ ©S.Spach
                )

            [6] => Array
                (
                    [id] => 1900603
                    [nom] => Photo URL2
                    [type_critere] => 0
                    [type_valeur] => 6
                    [classe] => 0
                    [valeur] => apps.tourisme-alsace.info/photos/rosheim/photos/258002404_4.jpg
                )

            [7] => Array
                (
                    [id] => 1900661
                    [nom] => Photo légende 2
                    [type_critere] => 0
                    [type_valeur] => 2
                    [classe] => 0
                    [valeur] => Ropfkueche, mirabelles et vin blanc d'Alsace _ ©S.Spach
                )

            [8] => Array
                (
                    [id] => 1900876
                    [nom] => Secteur carte guide HR adts
                    [type_critere] => 1
                    [type_valeur] => 2
                    [classe] => 0
                    [modalites] => Array
                        (
                            [0] => Array
                                (
                                    [id] => 1907097
                                    [nom] => C3
                                    [ordre] => 0
                                )

                        )

                )

            [9] => Array
                (
                    [id] => 1900886
                    [nom] => Secteur carte Obernai
                    [type_critere] => 1
                    [type_valeur] => 2
                    [classe] => 0
                    [modalites] => Array
                        (
                            [0] => Array
                                (
                                    [id] => 1907237
                                    [nom] => D2
                                    [ordre] => 0
                                )

                        )

                )

            [10] => Array
                (
                    [id] => 1900945
                    [nom] => Zonage local_fr
                    [type_critere] => 1
                    [type_valeur] => 2
                    [classe] => 0
                    [modalites] => Array
                        (
                            [0] => Array
                                (
                                    [id] => 1908097
                                    [nom] => 444
                                    [ordre] => 0
                                )

                        )

                )

            [11] => Array
                (
                    [id] => 1901259
                    [nom] => Type of dish
                    [type_critere] => -1
                    [type_valeur] => 2
                    [classe] => 4
                    [modalites] => Array
                        (
                            [0] => Array
                                (
                                    [id] => 1909505
                                    [nom] => Bread, cakes and pastries
                                    [ordre] => 50
                                )

                        )

                )

            [12] => Array
                (
                    [id] => 1901266
                    [nom] => Type de fiche gastronomique
                    [type_critere] => 1
                    [type_valeur] => 2
                    [classe] => 4
                    [modalites] => Array
                        (
                            [0] => Array
                                (
                                    [id] => 1909523
                                    [nom] => Produit, plat
                                    [ordre] => 0
                                )

                        )

                )

            [13] => Array
                (
                    [id] => 1901314
                    [nom] => Commentaire traduit en
                    [type_critere] => -1
                    [type_valeur] => 2
                    [classe] => 0
                    [modalites] => Array
                        (
                            [0] => Array
                                (
                                    [id] => 1909727
                                    [nom] => FR
                                    [ordre] => 0
                                )

                            [1] => Array
                                (
                                    [id] => 1909728
                                    [nom] => DE
                                    [ordre] => 0
                                )

                            [2] => Array
                                (
                                    [id] => 1909729
                                    [nom] => EN
                                    [ordre] => 0
                                )

                        )

                )

            [14] => Array
                (
                    [id] => 1901413
                    [nom] => Tarif synthétique (avizi)
                    [type_critere] => 0
                    [type_valeur] => 1
                    [classe] => 32
                    [valeur] => -1
                )

            [15] => Array
                (
                    [id] => 1901425
                    [nom] => URL site tourisme-alsace
                    [type_critere] => 0
                    [type_valeur] => 2
                    [classe] => 0
                    [valeur] => https://www.visit.alsace/258002404-Le-Ropfkueche/
                )

            [16] => Array
                (
                    [id] => 1901460
                    [nom] => URL photo GRC 2-3
                    [type_critere] => 0
                    [type_valeur] => 6
                    [classe] => 1
                    [valeur] => apps.tourisme-alsace.info/photos/rosheim/photos/258002404_1_258x100.jpg
                )

            [17] => Array
                (
                    [id] => 1901509
                    [nom] => URL site Liesel
                    [type_critere] => 0
                    [type_valeur] => 6
                    [classe] => 0
                    [valeur] => https://en.liesel.alsace/article/le-ropfkueche-258002404
                )

            [18] => Array
                (
                    [id] => 258000003
                    [nom] => Odile site Internet
                    [type_critere] => 1
                    [type_valeur] => 2
                    [classe] => 32
                    [modalites] => Array
                        (
                            [0] => Array
                                (
                                    [id] => 258000005
                                    [nom] => yes
                                    [ordre] => 
                                )

                        )

                )

            [19] => Array
                (
                    [id] => 258000022
                    [nom] => OTI : dégustez
                    [type_critere] => -1
                    [type_valeur] => 2
                    [classe] => 32
                    [modalites] => Array
                        (
                            [0] => Array
                                (
                                    [id] => 258000094
                                    [nom] => Spécialités locales
                                    [ordre] => 20
                                )

                        )

                )

            [20] => Array
                (
                    [id] => 258000558
                    [nom] => Pour tri par commune
                    [type_critere] => 1
                    [type_valeur] => 2
                    [classe] => 32
                    [modalites] => Array
                        (
                            [0] => Array
                                (
                                    [id] => 258000485
                                    [nom] => Rosheim
                                    [ordre] => 80
                                )

                        )

                )

        )

    [disponibilites_synthetiques] => Array
        (
        )

    [disponibilites_detail] => Array
        (
        )

)