(c)Eliophot-Aix en Provence

(c)Eliophot-Aix en Provence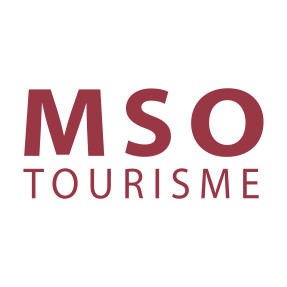 La Fischhutte
Restaurant
30 route de la Fischhutte - 67150 Mollkirch
03 88 97 42 03 - contact@fischhutte.com
www.fischhutte.com
Information COVID : En application de l'arrêté préfectoral, les restaurants du département peuvent ouvrir de 11h à 15h et de 18h à 20h30.
N'hésitez pas à appeler pour réserver votre table et organiser au mieux votre déjeuner ou dîner. Merci de votre soutien !
Surrounding this warm guest establishment, discover the preserved nature and its leisure activities... The chef Bernard, Nicolas and their staff invite you to enjoy their market-fresh cuisine : fruits and forest mushrooms, game, fresh fish and wines produced by theirs wine-growing friends !
La suggestion du chef : Roast scallops with a Lorrain truffle purée
Specialties Game, Fish
: h 7 5 c } {
Altitude (m) :
323
Location :
At the edge of the forest
Mountain
Type of catering facilities :
Catering Label :
Chefs de Cuisine Restaurateurs d'Alsace chef distinction
Distance (km) à la gare la plus proche :
5
Practical services, restaurants :
Continental breakfast
Buffet breakfast
Takes into account food allergies
Group reception
Staff can provide advice about Alsatian wines
Orchestra
Wine waiter
Restaurant facilities :
Garden
Terrace
Bar
Banqueting / reception room
Facilities for children :
Highchair
Booster seat
Baby changing table/mat
Possibility of Internet connection :
Capacity of the meeting rooms :
Methods of payment :
Credit card
Cheque
Holiday vouchers
location
Calculate itinerary:
Opening hours
Lunch times
Dinner times
Weekly closing on :
Monday
Tuesday
Sunday evening
Annual closure :
du 19/05/22 au 05/05/2022 du 01/08/22 au 16/08/22
Number of table settings per room/terrace :
room 1: 30
room 2: 20
room 3: 30
Nombre total de couverts en salles : 80
terrace 1: 40
Array
(
    [id] => 258000216
    [nom] => La Fischhutte
    [type] => Array
        (
            [id] => 1900014
            [nom] => Restaurants
        )

    [entite_gestionnaire] => 258
    [nom_entite_gestionnaire] => Office de tourisme intercommunal du Mont Sainte-Odile Grpe Touristique du Mnt Ste Odile
    [coordonnees] => Array
        (
            [num_voie] => 30
            [libelle_voie] => route de la Fischhutte
            [code_postal] => 67150
            [libelle_commune] => Mollkirch
            [telephone1] => 03 88 97 42 03
            [email1] => contact@fischhutte.com
            [url1] => www.fischhutte.com
            [pays] => FRANCE
        )

    [insee] => 67299
    [type_georeferencement] => 2
    [libelle_georeferencement] => précis
    [latitude] => 48,4897050311099
    [longitude] => 7,36659049987793
    [commentaire] => Surrounding this warm guest establishment, discover the preserved nature  and its leisure activities... The chef Bernard, Nicolas and their staff invite you to enjoy their market-fresh cuisine : fruits and forest mushrooms, game, fresh fish and wines produced by theirs wine-growing friends ! 
    [personne_en_charge] => Array
        (
            [civilite] => Madame
            [nom] => Schahl
            [prenom] => Sophie
            [coordonnees] => Array
                (
                    [num_voie] => 30
                    [libelle_voie] => route de la Fischhutte
                    [code_postal] => 67150
                    [libelle_commune] => Mollkirch
                    [telephone1] => 03 88 97 42 03
                    [email1] => contact@fischhutte.com
                    [url1] => www.fischhutte.com
                    [pays] => FRANCE
                )

        )

    [prestataire] => Array
        (
            [raison_sociale] => HÔTEL RESTAURANT LA FISCHHUTTE
            [civilite] => Madame
            [nom] => SCHAHL
            [prenom] => Sophie
            [fonction] => 
            [coordonnees] => Array
                (
                    [num_voie] => 30
                    [libelle_voie] => route de la Fischhutte
                    [distri_speciale] => 
                    [code_postal] => 67190
                    [libelle_commune] => Mollkirch
                    [telephone1] => 03 88 97 42 03
                    [telephone2] => 
                    [telephone3] => 
                    [fax] => 
                    [email1] => contact@fischhutte.com
                    [email2] => 
                    [url1] => www.fischhutte.com
                    [url2] => 
                    [pays] => FRANCE
                )

        )

    [debut_validite] => 01/01/2000
    [fin_validite] => 01/01/2050
    [marquage] => 0
    [datmaj] => 17/03/2022 14:20:41
    [datecreation] => 02/06/2009 15:59:46
    [horaires] => Array
        (
        )

    [produits_associes] => Array
        (
            [0] => Array
                (
                    [id] => 258000018
                    [nom] => Hôtel La Fischhutte
                    [id_type] => 1900193
                    [type_couplage] => 10
                )

        )

    [criteres] => Array
        (
            [0] => Array
                (
                    [id] => 900000
                    [nom] => Secteur
                    [type_critere] => -1
                    [type_valeur] => 2
                    [classe] => 0
                    [modalites] => Array
                        (
                            [0] => Array
                                (
                                    [id] => 1903852
                                    [nom] => Région
                                    [ordre] => 0
                                )

                            [1] => Array
                                (
                                    [id] => 1901942
                                    [nom] => Pays du sapin de Noël
                                    [ordre] => 0
                                )

                            [2] => Array
                                (
                                    [id] => 1903610
                                    [nom] => Pays Bruche Piémont Mossig
                                    [ordre] => 0
                                )

                        )

                )

            [1] => Array
                (
                    [id] => 1900003
                    [nom] => Weekly closing on
                    [type_critere] => -1
                    [type_valeur] => 2
                    [classe] => 4
                    [modalites] => Array
                        (
                            [0] => Array
                                (
                                    [id] => 1234000024
                                    [nom] => Monday
                                    [ordre] => 1
                                )

                            [1] => Array
                                (
                                    [id] => 1234000027
                                    [nom] => Tuesday
                                    [ordre] => 10
                                )

                            [2] => Array
                                (
                                    [id] => 1234000044
                                    [nom] => Sunday evening
                                    [ordre] => 64
                                )

                        )

                )

            [2] => Array
                (
                    [id] => 1900013
                    [nom] => Distance (km) à la gare la plus proche
                    [type_critere] => 0
                    [type_valeur] => 1
                    [classe] => 2
                    [valeur] => 5
                )

            [3] => Array
                (
                    [id] => 1900048
                    [nom] => Methods of payment
                    [type_critere] => -1
                    [type_valeur] => 2
                    [classe] => 16
                    [modalites] => Array
                        (
                            [0] => Array
                                (
                                    [id] => 1234000001
                                    [nom] => Credit card
                                    [ordre] => 20
                                )

                            [1] => Array
                                (
                                    [id] => 1900113
                                    [nom] => Cheque
                                    [ordre] => 25
                                )

                            [2] => Array
                                (
                                    [id] => 1234000009
                                    [nom] => Holiday vouchers
                                    [ordre] => 40
                                )

                        )

                )

            [4] => Array
                (
                    [id] => 1900049
                    [nom] => Altitude (m)
                    [type_critere] => 0
                    [type_valeur] => 1
                    [classe] => 2
                    [valeur] => 323
                )

            [5] => Array
                (
                    [id] => 1900053
                    [nom] => Total number of place settings
                    [type_critere] => 0
                    [type_valeur] => 1
                    [classe] => 4
                    [valeur] => 80
                )

            [6] => Array
                (
                    [id] => 1900066
                    [nom] => Accommodation on site
                    [type_critere] => 1
                    [type_valeur] => 2
                    [classe] => 8
                    [modalites] => Array
                        (
                            [0] => Array
                                (
                                    [id] => 1900233
                                    [nom] => Yes
                                    [ordre] => 0
                                )

                        )

                )

            [7] => Array
                (
                    [id] => 1900067
                    [nom] => Languages spoken
                    [type_critere] => -1
                    [type_valeur] => 2
                    [classe] => 4
                    [modalites] => Array
                        (
                            [0] => Array
                                (
                                    [id] => 1900236
                                    [nom] => German
                                    [ordre] => 5
                                )

                            [1] => Array
                                (
                                    [id] => 1900235
                                    [nom] => English
                                    [ordre] => 10
                                )

                        )

                )

            [8] => Array
                (
                    [id] => 1900176
                    [nom] => Member of the Tourist Office of
                    [type_critere] => -1
                    [type_valeur] => 2
                    [classe] => 1
                    [modalites] => Array
                        (
                            [0] => Array
                                (
                                    [id] => 1900852
                                    [nom] => Obernai
                                    [ordre] => 205
                                )

                            [1] => Array
                                (
                                    [id] => 1911372
                                    [nom] => OTI Mont Sainte Odile
                                    [ordre] => 210
                                )

                            [2] => Array
                                (
                                    [id] => 1907416
                                    [nom] => Witou
                                    [ordre] => 400
                                )

                        )

                )

            [9] => Array
                (
                    [id] => 1900187
                    [nom] => Restaurant facilities
                    [type_critere] => -1
                    [type_valeur] => 2
                    [classe] => 4
                    [modalites] => Array
                        (
                            [0] => Array
                                (
                                    [id] => 1901154
                                    [nom] => Garden
                                    [ordre] => 100
                                )

                            [1] => Array
                                (
                                    [id] => 1901157
                                    [nom] => Terrace
                                    [ordre] => 110
                                )

                            [2] => Array
                                (
                                    [id] => 1901140
                                    [nom] => Bar
                                    [ordre] => 160
                                )

                            [3] => Array
                                (
                                    [id] => 1901158
                                    [nom] => Banqueting / reception room
                                    [ordre] => 220
                                )

                        )

                )

            [10] => Array
                (
                    [id] => 1900189
                    [nom] => Location
                    [type_critere] => -1
                    [type_valeur] => 2
                    [classe] => 2
                    [modalites] => Array
                        (
                            [0] => Array
                                (
                                    [id] => 1901216
                                    [nom] => At the edge of the forest
                                    [ordre] => 55
                                )

                            [1] => Array
                                (
                                    [id] => 1901206
                                    [nom] => Mountain
                                    [ordre] => 260
                                )

                        )

                )

            [11] => Array
                (
                    [id] => 1900208
                    [nom] => Practical services, restaurants
                    [type_critere] => -1
                    [type_valeur] => 2
                    [classe] => 8
                    [modalites] => Array
                        (
                            [0] => Array
                                (
                                    [id] => 1904982
                                    [nom] => Continental breakfast
                                    [ordre] => 60
                                )

                            [1] => Array
                                (
                                    [id] => 1908785
                                    [nom] => Buffet breakfast
                                    [ordre] => 80
                                )

                            [2] => Array
                                (
                                    [id] => 1911313
                                    [nom] => Takes into account food allergies
                                    [ordre] => 142
                                )

                            [3] => Array
                                (
                                    [id] => 1901322
                                    [nom] => Group reception
                                    [ordre] => 500
                                )

                            [4] => Array
                                (
                                    [id] => 1908586
                                    [nom] => Staff can provide advice about Alsatian wines
                                    [ordre] => 520
                                )

                            [5] => Array
                                (
                                    [id] => 1901333
                                    [nom] => Orchestra
                                    [ordre] => 600
                                )

                            [6] => Array
                                (
                                    [id] => 1901335
                                    [nom] => Wine waiter
                                    [ordre] => 850
                                )

                        )

                )

            [12] => Array
                (
                    [id] => 1900209
                    [nom] => Facilities for children
                    [type_critere] => -1
                    [type_valeur] => 2
                    [classe] => 4
                    [modalites] => Array
                        (
                            [0] => Array
                                (
                                    [id] => 1901340
                                    [nom] => Highchair
                                    [ordre] => 60
                                )

                            [1] => Array
                                (
                                    [id] => 1903931
                                    [nom] => Booster seat
                                    [ordre] => 340
                                )

                            [2] => Array
                                (
                                    [id] => 1901342
                                    [nom] => Baby changing table/mat
                                    [ordre] => 440
                                )

                        )

                )

            [13] => Array
                (
                    [id] => 1900267
                    [nom] => Disabled access
                    [type_critere] => 1
                    [type_valeur] => 2
                    [classe] => 4
                    [modalites] => Array
                        (
                            [0] => Array
                                (
                                    [id] => 1901656
                                    [nom] => Yes
                                    [ordre] => 1
                                )

                        )

                )

            [14] => Array
                (
                    [id] => 1900268
                    [nom] => Animals accepted
                    [type_critere] => 1
                    [type_valeur] => 2
                    [classe] => 4
                    [modalites] => Array
                        (
                            [0] => Array
                                (
                                    [id] => 1901658
                                    [nom] => Yes
                                    [ordre] => 5
                                )

                        )

                )

            [15] => Array
                (
                    [id] => 1900358
                    [nom] => A transmettre pour Internet
                    [type_critere] => 1
                    [type_valeur] => 2
                    [classe] => 0
                    [modalites] => Array
                        (
                            [0] => Array
                                (
                                    [id] => 1902207
                                    [nom] => Yes
                                    [ordre] => 1
                                )

                        )

                )

            [16] => Array
                (
                    [id] => 1900395
                    [nom] => Chains or quality labels
                    [type_critere] => -1
                    [type_valeur] => 2
                    [classe] => 1
                    [modalites] => Array
                        (
                            [0] => Array
                                (
                                    [id] => 1911991
                                    [nom] => Marque Qualité tourisme
                                    [ordre] => 0
                                )

                        )

                )

            [17] => Array
                (
                    [id] => 1900421
                    [nom] => Photo URL
                    [type_critere] => 0
                    [type_valeur] => 6
                    [classe] => 0
                    [valeur] => apps.tourisme-alsace.info/photos/rosheim/photos/258000216_1.jpg
                )

            [18] => Array
                (
                    [id] => 1900461
                    [nom] => Secteur carte
                    [type_critere] => -1
                    [type_valeur] => 2
                    [classe] => 0
                    [modalites] => Array
                        (
                            [0] => Array
                                (
                                    [id] => 1909236
                                    [nom] => Oenotourisme - Coeur d'Alsace
                                    [ordre] => 0
                                )

                            [1] => Array
                                (
                                    [id] => 1909124
                                    [nom] => Massif Vosges - Vosges centrales
                                    [ordre] => 0
                                )

                            [2] => Array
                                (
                                    [id] => 1909895
                                    [nom] => Vélo Colmar et centre Alsaceet nord
                                    [ordre] => 0
                                )

                            [3] => Array
                                (
                                    [id] => 1911639
                                    [nom] => Alsace (site Alsace)
                                    [ordre] => 0
                                )

                            [4] => Array
                                (
                                    [id] => 1908574
                                    [nom] => Vosges centrales (site Alsace)
                                    [ordre] => 0
                                )

                            [5] => Array
                                (
                                    [id] => 1903506
                                    [nom] => Obernai
                                    [ordre] => 0
                                )

                            [6] => Array
                                (
                                    [id] => 1908335
                                    [nom] => Massif des Vosges
                                    [ordre] => 0
                                )

                            [7] => Array
                                (
                                    [id] => 1908572
                                    [nom] => Massif des Vosges (site Alsace)
                                    [ordre] => 0
                                )

                        )

                )

            [19] => Array
                (
                    [id] => 1900480
                    [nom] => Photo caption
                    [type_critere] => 0
                    [type_valeur] => 2
                    [classe] => 0
                    [valeur] => (c)Eliophot-Aix en Provence
                )

            [20] => Array
                (
                    [id] => 1900482
                    [nom] => Commentaire court EN
                    [type_critere] => 0
                    [type_valeur] => 2
                    [classe] => 4
                    [valeur] => Spécialités : poissons d'eau douce et de mer, gibier et desserts du patissier.
                )

            [21] => Array
                (
                    [id] => 1900507
                    [nom] => Number of table settings per room/terrace
                    [type_critere] => 2
                    [type_valeur] => 1
                    [classe] => 4
                    [modalites] => Array
                        (
                            [0] => Array
                                (
                                    [id] => 1903782
                                    [nom] => room 1:
                                    [ordre] => 1
                                    [valeur] => 30
                                )

                            [1] => Array
                                (
                                    [id] => 1903783
                                    [nom] => room 2:
                                    [ordre] => 2
                                    [valeur] => 20
                                )

                            [2] => Array
                                (
                                    [id] => 1903784
                                    [nom] => room 3:
                                    [ordre] => 3
                                    [valeur] => 30
                                )

                            [3] => Array
                                (
                                    [id] => 1911974
                                    [nom] => Nombre total de couverts en salles :
                                    [ordre] => 20
                                    [valeur] => 80
                                )

                            [4] => Array
                                (
                                    [id] => 1903787
                                    [nom] => terrace 1:
                                    [ordre] => 60
                                    [valeur] => 40
                                )

                        )

                )

            [22] => Array
                (
                    [id] => 1900509
                    [nom] => Lunch times
                    [type_critere] => 2
                    [type_valeur] => 2
                    [classe] => 4
                    [modalites] => Array
                        (
                            [0] => Array
                                (
                                    [id] => 1903796
                                    [nom] => from
                                    [ordre] => 10
                                    [valeur] => 12pm
                                )

                            [1] => Array
                                (
                                    [id] => 1903797
                                    [nom] => Until
                                    [ordre] => 20
                                    [valeur] => 2pm
                                )

                        )

                )

            [23] => Array
                (
                    [id] => 1900510
                    [nom] => Breakfast times
                    [type_critere] => 2
                    [type_valeur] => 2
                    [classe] => 4
                    [modalites] => Array
                        (
                            [0] => Array
                                (
                                    [id] => 1903798
                                    [nom] => from
                                    [ordre] => 10
                                    [valeur] => 8.30am
                                )

                            [1] => Array
                                (
                                    [id] => 1903799
                                    [nom] => Until
                                    [ordre] => 20
                                    [valeur] => 10am
                                )

                        )

                )

            [24] => Array
                (
                    [id] => 1900511
                    [nom] => Dinner times
                    [type_critere] => 2
                    [type_valeur] => 2
                    [classe] => 4
                    [modalites] => Array
                        (
                            [0] => Array
                                (
                                    [id] => 1903800
                                    [nom] => from
                                    [ordre] => 10
                                    [valeur] => 7pm
                                )

                            [1] => Array
                                (
                                    [id] => 1903801
                                    [nom] => Until
                                    [ordre] => 20
                                    [valeur] => 9pm
                                )

                        )

                )

            [25] => Array
                (
                    [id] => 1900513
                    [nom] => Type of catering facilities
                    [type_critere] => -1
                    [type_valeur] => 2
                    [classe] => 4
                    [modalites] => Array
                        (
                            [0] => Array
                                (
                                    [id] => 1903808
                                    [nom] => Traditional
                                    [ordre] => 100
                                )

                        )

                )

            [26] => Array
                (
                    [id] => 1900549
                    [nom] => Secteur_carte_Strasbourg
                    [type_critere] => 0
                    [type_valeur] => 2
                    [classe] => 0
                    [valeur] => M11
                )

            [27] => Array
                (
                    [id] => 1900569
                    [nom] => Specialties
                    [type_critere] => -1
                    [type_valeur] => 2
                    [classe] => 4
                    [modalites] => Array
                        (
                            [0] => Array
                                (
                                    [id] => 1904449
                                    [nom] => Game
                                    [ordre] => 1200
                                )

                            [1] => Array
                                (
                                    [id] => 1904448
                                    [nom] => Fish
                                    [ordre] => 1300
                                )

                        )

                )

            [28] => Array
                (
                    [id] => 1900603
                    [nom] => Photo URL2
                    [type_critere] => 0
                    [type_valeur] => 6
                    [classe] => 0
                    [valeur] => apps.tourisme-alsace.info/photos/rosheim/photos/258000216_4.jpg
                )

            [29] => Array
                (
                    [id] => 1900605
                    [nom] => Capacity of the meeting rooms
                    [type_critere] => 2
                    [type_valeur] => 1
                    [classe] => 4
                    [modalites] => Array
                        (
                            [0] => Array
                                (
                                    [id] => 1904881
                                    [nom] => Room 1
                                    [ordre] => 5
                                    [valeur] => 25
                                )

                            [1] => Array
                                (
                                    [id] => 1904882
                                    [nom] => Room 2
                                    [ordre] => 10
                                    [valeur] => 35
                                )

                        )

                )

            [30] => Array
                (
                    [id] => 1900661
                    [nom] => Photo légende 2
                    [type_critere] => 0
                    [type_valeur] => 2
                    [classe] => 0
                    [valeur] => (c)Eliophot-Aix en Provence
                )

            [31] => Array
                (
                    [id] => 1900739
                    [nom] => Brochures 2006
                    [type_critere] => -1
                    [type_valeur] => 2
                    [classe] => 0
                    [modalites] => Array
                        (
                            [0] => Array
                                (
                                    [id] => 1911829
                                    [nom] => Site web ADOTGE
                                    [ordre] => 850
                                )

                        )

                )

            [32] => Array
                (
                    [id] => 1900763
                    [nom] => Catering Label
                    [type_critere] => -1
                    [type_valeur] => 2
                    [classe] => 1
                    [modalites] => Array
                        (
                            [0] => Array
                                (
                                    [id] => 1908016
                                    [nom] => Chefs de Cuisine Restaurateurs d'Alsace chef distinction
                                    [ordre] => 30
                                )

                        )

                )

            [33] => Array
                (
                    [id] => 1900770
                    [nom] => Possibility of Internet connection
                    [type_critere] => -1
                    [type_valeur] => 2
                    [classe] => 8
                    [modalites] => Array
                        (
                            [0] => Array
                                (
                                    [id] => 1906279
                                    [nom] => Free wi-fi
                                    [ordre] => 30
                                )

                        )

                )

            [34] => Array
                (
                    [id] => 1900837
                    [nom] => Equipment meeting rooms
                    [type_critere] => -1
                    [type_valeur] => 2
                    [classe] => 4
                    [modalites] => Array
                        (
                            [0] => Array
                                (
                                    [id] => 1906808
                                    [nom] => Paperboard
                                    [ordre] => 10
                                )

                            [1] => Array
                                (
                                    [id] => 1906806
                                    [nom] => Video projector
                                    [ordre] => 200
                                )

                            [2] => Array
                                (
                                    [id] => 1907645
                                    [nom] => Screen
                                    [ordre] => 210
                                )

                        )

                )

            [35] => Array
                (
                    [id] => 1900860
                    [nom] => Annual closure
                    [type_critere] => 0
                    [type_valeur] => 2
                    [classe] => 4
                    [valeur] => du 19/05/22 au 05/05/2022 du 01/08/22 au 16/08/22
                )

            [36] => Array
                (
                    [id] => 1900945
                    [nom] => Zonage local_fr
                    [type_critere] => 1
                    [type_valeur] => 2
                    [classe] => 0
                    [modalites] => Array
                        (
                            [0] => Array
                                (
                                    [id] => 1908097
                                    [nom] => 444
                                    [ordre] => 0
                                )

                        )

                )

            [37] => Array
                (
                    [id] => 1901028
                    [nom] => Label oenotourisme
                    [type_critere] => -1
                    [type_valeur] => 2
                    [classe] => 1
                    [modalites] => Array
                        (
                            [0] => Array
                                (
                                    [id] => 1908146
                                    [nom] => yes
                                    [ordre] => 0
                                )

                        )

                )

            [38] => Array
                (
                    [id] => 1901045
                    [nom] => Open during the 2022 / 2023 Christmas season
                    [type_critere] => -1
                    [type_valeur] => 2
                    [classe] => 4
                    [modalites] => Array
                        (
                            [0] => Array
                                (
                                    [id] => 1908263
                                    [nom] => 25 December at noon
                                    [ordre] => 30
                                )

                            [1] => Array
                                (
                                    [id] => 1908265
                                    [nom] => 26 December at noon
                                    [ordre] => 50
                                )

                            [2] => Array
                                (
                                    [id] => 1908268
                                    [nom] => 31 December evening
                                    [ordre] => 80
                                )

                            [3] => Array
                                (
                                    [id] => 1910817
                                    [nom] => Organisation d'un soirée dansante le 31/12
                                    [ordre] => 86
                                )

                            [4] => Array
                                (
                                    [id] => 1908269
                                    [nom] => 1 January at noon
                                    [ordre] => 90
                                )

                        )

                )

            [39] => Array
                (
                    [id] => 1901129
                    [nom] => Liens réseaux sociaux
                    [type_critere] => 2
                    [type_valeur] => 2
                    [classe] => 4
                    [modalites] => Array
                        (
                            [0] => Array
                                (
                                    [id] => 1908717
                                    [nom] => Facebook
                                    [ordre] => 10
                                    [valeur] => https://www.facebook.com/LaFischhutte
                                )

                            [1] => Array
                                (
                                    [id] => 1911040
                                    [nom] => Instagram
                                    [ordre] => 70
                                    [valeur] => https://www.instagram.com/lafischhutte/?hl=fr
                                )

                        )

                )

            [40] => Array
                (
                    [id] => 1901192
                    [nom] => Propose des tarifs groupes ou commissionne (TO, agences, autocaristes)
                    [type_critere] => 1
                    [type_valeur] => 2
                    [classe] => 32
                    [modalites] => Array
                        (
                            [0] => Array
                                (
                                    [id] => 1909068
                                    [nom] => autocaristes
                                    [ordre] => 0
                                )

                        )

                )

            [41] => Array
                (
                    [id] => 1901197
                    [nom] => Coordonnées du commercial
                    [type_critere] => 2
                    [type_valeur] => 2
                    [classe] => 32
                    [modalites] => Array
                        (
                            [0] => Array
                                (
                                    [id] => 1909129
                                    [nom] => TELEPHONE
                                    [ordre] => 0
                                    [valeur] => 03 88 97 42 03
                                )

                            [1] => Array
                                (
                                    [id] => 1909130
                                    [nom] => MAIL
                                    [ordre] => 0
                                    [valeur] => fischhutte@wanadoo.fr
                                )

                            [2] => Array
                                (
                                    [id] => 1909128
                                    [nom] => NOM - PRENOM
                                    [ordre] => 0
                                    [valeur] => Angsthelm Sophie
                                )

                        )

                )

            [42] => Array
                (
                    [id] => 1901314
                    [nom] => Commentaire traduit en
                    [type_critere] => -1
                    [type_valeur] => 2
                    [classe] => 0
                    [modalites] => Array
                        (
                            [0] => Array
                                (
                                    [id] => 1909728
                                    [nom] => DE
                                    [ordre] => 0
                                )

                            [1] => Array
                                (
                                    [id] => 1909727
                                    [nom] => FR
                                    [ordre] => 0
                                )

                            [2] => Array
                                (
                                    [id] => 1909729
                                    [nom] => EN
                                    [ordre] => 0
                                )

                        )

                )

            [43] => Array
                (
                    [id] => 1901338
                    [nom] => Fiche pour guide I mobile
                    [type_critere] => -1
                    [type_valeur] => 2
                    [classe] => 0
                    [modalites] => Array
                        (
                            [0] => Array
                                (
                                    [id] => 1909889
                                    [nom] => oui avec partage
                                    [ordre] => 5
                                )

                        )

                )

            [44] => Array
                (
                    [id] => 1901343
                    [nom] => propose des plats sans gluten
                    [type_critere] => -1
                    [type_valeur] => 2
                    [classe] => 32
                    [modalites] => Array
                        (
                            [0] => Array
                                (
                                    [id] => 1909917
                                    [nom] => sans gluten
                                    [ordre] => 0
                                )

                            [1] => Array
                                (
                                    [id] => 1911084
                                    [nom] => Bio
                                    [ordre] => 10
                                )

                            [2] => Array
                                (
                                    [id] => 1911085
                                    [nom] => végétarien
                                    [ordre] => 20
                                )

                            [3] => Array
                                (
                                    [id] => 1911086
                                    [nom] => végétalien/vegan
                                    [ordre] => 30
                                )

                        )

                )

            [45] => Array
                (
                    [id] => 1901347
                    [nom] => pre-select guide HR 2015-2015
                    [type_critere] => 1
                    [type_valeur] => 2
                    [classe] => 32
                    [modalites] => Array
                        (
                            [0] => Array
                                (
                                    [id] => 1909922
                                    [nom] => oui
                                    [ordre] => 0
                                )

                        )

                )

            [46] => Array
                (
                    [id] => 1901348
                    [nom] => Accès poussette
                    [type_critere] => -1
                    [type_valeur] => 2
                    [classe] => 2
                    [modalites] => Array
                        (
                            [0] => Array
                                (
                                    [id] => 1909930
                                    [nom] => en poussette canne
                                    [ordre] => 20
                                )

                            [1] => Array
                                (
                                    [id] => 1909931
                                    [nom] => En poussette 4x4
                                    [ordre] => 30
                                )

                        )

                )

            [47] => Array
                (
                    [id] => 1901358
                    [nom] => Fiche pour ResoPro
                    [type_critere] => -1
                    [type_valeur] => 2
                    [classe] => 0
                    [modalites] => Array
                        (
                            [0] => Array
                                (
                                    [id] => 1910064
                                    [nom] => Kochersberg
                                    [ordre] => 12
                                )

                            [1] => Array
                                (
                                    [id] => 1911047
                                    [nom] => Obernai
                                    [ordre] => 150
                                )

                        )

                )

            [48] => Array
                (
                    [id] => 1901359
                    [nom] => Etablissement classé ou labellisé
                    [type_critere] => 1
                    [type_valeur] => 2
                    [classe] => 1
                    [modalites] => Array
                        (
                            [0] => Array
                                (
                                    [id] => 1910074
                                    [nom] => Oui
                                    [ordre] => 0
                                )

                        )

                )

            [49] => Array
                (
                    [id] => 1901360
                    [nom] => Resopro - categorie
                    [type_critere] => -1
                    [type_valeur] => 2
                    [classe] => 32
                    [modalites] => Array
                        (
                            [0] => Array
                                (
                                    [id] => 1910079
                                    [nom] => restaurant d'hotel
                                    [ordre] => 0
                                )

                        )

                )

            [50] => Array
                (
                    [id] => 1901382
                    [nom] => here_localisée
                    [type_critere] => 1
                    [type_valeur] => 2
                    [classe] => 0
                    [modalites] => Array
                        (
                            [0] => Array
                                (
                                    [id] => 1910787
                                    [nom] => oui
                                    [ordre] => 0
                                )

                        )

                )

            [51] => Array
                (
                    [id] => 1901413
                    [nom] => Tarif synthétique (avizi)
                    [type_critere] => 0
                    [type_valeur] => 1
                    [classe] => 32
                    [valeur] => -1
                )

            [52] => Array
                (
                    [id] => 1901435
                    [nom] => Label Vignobles et découvertes (Res) - Proposer au moins 2 des + suivants
                    [type_critere] => -1
                    [type_valeur] => 2
                    [classe] => 32
                    [modalites] => Array
                        (
                            [0] => Array
                                (
                                    [id] => 1911186
                                    [nom] => Maître Restaurateur ou Qualité Tourisme ou label qualité
                                    [ordre] => 20
                                )

                            [1] => Array
                                (
                                    [id] => 1911187
                                    [nom] => équipe en capacité de s'exprimer dans une langue étrangère
                                    [ordre] => 30
                                )

                            [2] => Array
                                (
                                    [id] => 1911189
                                    [nom] => référencement guide de moins de trois ans
                                    [ordre] => 50
                                )

                            [3] => Array
                                (
                                    [id] => 1911191
                                    [nom] => site internet traduit dans une langue
                                    [ordre] => 70
                                )

                        )

                )

            [53] => Array
                (
                    [id] => 1901460
                    [nom] => URL photo GRC 2-3
                    [type_critere] => 0
                    [type_valeur] => 6
                    [classe] => 1
                    [valeur] => apps.tourisme-alsace.info/photos/rosheim/photos/restaurant_fischhutte_mollkirch_pays_du_mont_sainte_odile_1_258x100.jpg
                )

            [54] => Array
                (
                    [id] => 1901499
                    [nom] => La photo est disponible en OpenData (Datatourisme)
                    [type_critere] => 1
                    [type_valeur] => 2
                    [classe] => 0
                    [modalites] => Array
                        (
                            [0] => Array
                                (
                                    [id] => 1911421
                                    [nom] => Non
                                    [ordre] => 20
                                )

                        )

                )

            [55] => Array
                (
                    [id] => 1901501
                    [nom] => Stationnement pour véhicules
                    [type_critere] => -1
                    [type_valeur] => 2
                    [classe] => 8
                    [modalites] => Array
                        (
                            [0] => Array
                                (
                                    [id] => 1911450
                                    [nom] => Free parking for cars
                                    [ordre] => 30
                                )

                        )

                )

            [56] => Array
                (
                    [id] => 1901502
                    [nom] => Equipements/services vélos
                    [type_critere] => -1
                    [type_valeur] => 2
                    [classe] => 8
                    [modalites] => Array
                        (
                            [0] => Array
                                (
                                    [id] => 1911458
                                    [nom] => Garage à vélos fermé
                                    [ordre] => 10
                                )

                            [1] => Array
                                (
                                    [id] => 1911461
                                    [nom] => Location de vélo/VTC
                                    [ordre] => 50
                                )

                            [2] => Array
                                (
                                    [id] => 1911462
                                    [nom] => Location de VTT
                                    [ordre] => 60
                                )

                            [3] => Array
                                (
                                    [id] => 1911470
                                    [nom] => Outils à disposition (pompe à pied, rustines, démonte-pneus, clés anglaises et à six pans)
                                    [ordre] => 220
                                )

                            [4] => Array
                                (
                                    [id] => 1911471
                                    [nom] => Moyens ou local de séchage des vêtements et équipements
                                    [ordre] => 250
                                )

                        )

                )

            [57] => Array
                (
                    [id] => 1901509
                    [nom] => URL site Liesel
                    [type_critere] => 0
                    [type_valeur] => 6
                    [classe] => 0
                    [valeur] => https://en.liesel.alsace/article/restaurant-la-fischhutte-258000216
                )

            [58] => Array
                (
                    [id] => 1901520
                    [nom] => Pour export vers Avizi
                    [type_critere] => 1
                    [type_valeur] => 2
                    [classe] => 0
                    [modalites] => Array
                        (
                            [0] => Array
                                (
                                    [id] => 1911713
                                    [nom] => Restaurants
                                    [ordre] => 450
                                )

                        )

                )

            [59] => Array
                (
                    [id] => 1901523
                    [nom] => Nom de la gare la plus proche
                    [type_critere] => 0
                    [type_valeur] => 2
                    [classe] => 2
                    [valeur] => Mollkirch heiligenstein
                )

            [60] => Array
                (
                    [id] => 1901528
                    [nom] => Label Vignobles et découvertes - date de labellisation
                    [type_critere] => 0
                    [type_valeur] => 3
                    [classe] => 1
                    [valeur] => 15/05/2019
                )

            [61] => Array
                (
                    [id] => 1901529
                    [nom] => Label Vignobles et découvertes - Catégorie
                    [type_critere] => -1
                    [type_valeur] => 2
                    [classe] => 32
                    [modalites] => Array
                        (
                            [0] => Array
                                (
                                    [id] => 1911749
                                    [nom] => Restaurants - bars à vin
                                    [ordre] => 30
                                )

                        )

                )

            [62] => Array
                (
                    [id] => 1901535
                    [nom] => DATE - HEURE covid OK
                    [type_critere] => 1
                    [type_valeur] => 2
                    [classe] => 0
                    [modalites] => Array
                        (
                            [0] => Array
                                (
                                    [id] => 1911818
                                    [nom] => oui, ne pas supprimer
                                    [ordre] => 1
                                )

                        )

                )

            [63] => Array
                (
                    [id] => 1901536
                    [nom] => Protective measures
                    [type_critere] => -1
                    [type_valeur] => 2
                    [classe] => 8
                    [modalites] => Array
                        (
                            [0] => Array
                                (
                                    [id] => 1911825
                                    [nom] => The service provider declares to respect the sanitary protocols
                                    [ordre] => 5
                                )

                            [1] => Array
                                (
                                    [id] => 1911819
                                    [nom] => Wearing a mask is mandatory
                                    [ordre] => 10
                                )

                            [2] => Array
                                (
                                    [id] => 1911821
                                    [nom] => Hydroalcoholic gel available
                                    [ordre] => 30
                                )

                        )

                )

            [64] => Array
                (
                    [id] => 1901539
                    [nom] => Dates 2020 actualisées
                    [type_critere] => 1
                    [type_valeur] => 2
                    [classe] => 0
                    [modalites] => Array
                        (
                            [0] => Array
                                (
                                    [id] => 1911826
                                    [nom] => Oui
                                    [ordre] => 5
                                )

                        )

                )

            [65] => Array
                (
                    [id] => 1901540
                    [nom] => Data_mesurecovid
                    [type_critere] => 1
                    [type_valeur] => 2
                    [classe] => 0
                    [modalites] => Array
                        (
                            [0] => Array
                                (
                                    [id] => 1911828
                                    [nom] => Oui
                                    [ordre] => 0
                                )

                        )

                )

            [66] => Array
                (
                    [id] => 1901560
                    [nom] => Dates (classement, labellisations, création)
                    [type_critere] => 2
                    [type_valeur] => 3
                    [classe] => 1
                    [modalites] => Array
                        (
                            [0] => Array
                                (
                                    [id] => 1911982
                                    [nom] => Labellisation Vignoble et découverte
                                    [ordre] => 70
                                    [valeur] => 15/05/2019
                                )

                        )

                )

            [67] => Array
                (
                    [id] => 201000034
                    [nom] => Export pour RésoPRO
                    [type_critere] => 1
                    [type_valeur] => 2
                    [classe] => 1
                    [modalites] => Array
                        (
                            [0] => Array
                                (
                                    [id] => 201000151
                                    [nom] => Oui
                                    [ordre] => 5
                                )

                        )

                )

            [68] => Array
                (
                    [id] => 203000002
                    [nom] => CARTO_27670
                    [type_critere] => -1
                    [type_valeur] => 2
                    [classe] => 32
                    [modalites] => Array
                        (
                            [0] => Array
                                (
                                    [id] => 203000008
                                    [nom] => Restaurants
                                    [ordre] => 30
                                )

                        )

                )

            [69] => Array
                (
                    [id] => 211000015
                    [nom] => HERE_fiche pour export (selction)
                    [type_critere] => 1
                    [type_valeur] => 2
                    [classe] => 32
                    [modalites] => Array
                        (
                            [0] => Array
                                (
                                    [id] => 211000077
                                    [nom] => oui
                                    [ordre] => 1
                                )

                        )

                )

            [70] => Array
                (
                    [id] => 212000127
                    [nom] => Univers art de vivre
                    [type_critere] => -1
                    [type_valeur] => 2
                    [classe] => 32
                    [modalites] => Array
                        (
                            [0] => Array
                                (
                                    [id] => 212000443
                                    [nom] => Restaurants
                                    [ordre] => 
                                )

                        )

                )

            [71] => Array
                (
                    [id] => 220000047
                    [nom] => Obernai site web
                    [type_critere] => 1
                    [type_valeur] => 2
                    [classe] => 32
                    [modalites] => Array
                        (
                            [0] => Array
                                (
                                    [id] => 220000436
                                    [nom] => Oui
                                    [ordre] => 10
                                )

                        )

                )

            [72] => Array
                (
                    [id] => 258000003
                    [nom] => Odile site Internet
                    [type_critere] => 1
                    [type_valeur] => 2
                    [classe] => 32
                    [modalites] => Array
                        (
                            [0] => Array
                                (
                                    [id] => 258000005
                                    [nom] => yes
                                    [ordre] => 
                                )

                        )

                )

            [73] => Array
                (
                    [id] => 258000012
                    [nom] => Site internet OT
                    [type_critere] => -1
                    [type_valeur] => 2
                    [classe] => 32
                    [modalites] => Array
                        (
                            [0] => Array
                                (
                                    [id] => 258000038
                                    [nom] => Gastronomie et vins / Restaurants
                                    [ordre] => 110
                                )

                        )

                )

            [74] => Array
                (
                    [id] => 258000013
                    [nom] => CARTO_27701
                    [type_critere] => -1
                    [type_valeur] => 2
                    [classe] => 32
                    [modalites] => Array
                        (
                            [0] => Array
                                (
                                    [id] => 258000052
                                    [nom] => Gastronomie et vins / Restaurants
                                    [ordre] => 80
                                )

                        )

                )

            [75] => Array
                (
                    [id] => 258000022
                    [nom] => OTI : dégustez
                    [type_critere] => -1
                    [type_valeur] => 2
                    [classe] => 32
                    [modalites] => Array
                        (
                            [0] => Array
                                (
                                    [id] => 258000092
                                    [nom] => Restaurants
                                    [ordre] => 0
                                )

                        )

                )

            [76] => Array
                (
                    [id] => 258000046
                    [nom] => OTI Le + de l'établissement
                    [type_critere] => 0
                    [type_valeur] => 2
                    [classe] => 32
                    [valeur] => Roast scallops with a Lorrain truffle purée
                )

            [77] => Array
                (
                    [id] => 258000557
                    [nom] => Pour import dans Avizi
                    [type_critere] => 1
                    [type_valeur] => 2
                    [classe] => 32
                    [modalites] => Array
                        (
                            [0] => Array
                                (
                                    [id] => 258000477
                                    [nom] => Oui
                                    [ordre] => 10
                                )

                        )

                )

            [78] => Array
                (
                    [id] => 258000558
                    [nom] => Pour tri par commune
                    [type_critere] => 1
                    [type_valeur] => 2
                    [classe] => 32
                    [modalites] => Array
                        (
                            [0] => Array
                                (
                                    [id] => 258000482
                                    [nom] => Mollkirch
                                    [ordre] => 50
                                )

                        )

                )

            [79] => Array
                (
                    [id] => 258000559
                    [nom] => PDF Velo - MSO
                    [type_critere] => 2
                    [type_valeur] => 1
                    [classe] => 32
                    [modalites] => Array
                        (
                            [0] => Array
                                (
                                    [id] => 258003535
                                    [nom] => Circuit vélo - Entre vignoble et montagne (Rosheim) - 258003535
                                    [ordre] => 0
                                    [valeur] => 10
                                )

                        )

                )

            [80] => Array
                (
                    [id] => 329000067
                    [nom] => Arbo site PRO
                    [type_critere] => -1
                    [type_valeur] => 2
                    [classe] => 32
                    [modalites] => Array
                        (
                            [0] => Array
                                (
                                    [id] => 329000215
                                    [nom] => Gastronomie - restaurants
                                    [ordre] => 200
                                )

                        )

                )

            [81] => Array
                (
                    [id] => 329000068
                    [nom] => CARTO_27763
                    [type_critere] => -1
                    [type_valeur] => 2
                    [classe] => 32
                    [modalites] => Array
                        (
                            [0] => Array
                                (
                                    [id] => 329000276
                                    [nom] => Gastronomie et Restaurants / Restaurants
                                    [ordre] => 60
                                )

                        )

                )

            [82] => Array
                (
                    [id] => 329000090
                    [nom] => Sélection pour Resopro
                    [type_critere] => 1
                    [type_valeur] => 2
                    [classe] => 32
                    [modalites] => Array
                        (
                            [0] => Array
                                (
                                    [id] => 329000467
                                    [nom] => TA.pro
                                    [ordre] => 10
                                )

                        )

                )

            [83] => Array
                (
                    [id] => 403000000
                    [nom] => CARTO_27745
                    [type_critere] => -1
                    [type_valeur] => 2
                    [classe] => 32
                    [modalites] => Array
                        (
                            [0] => Array
                                (
                                    [id] => 403000016
                                    [nom] => Eat and drink / Restaurants
                                    [ordre] => 210
                                )

                        )

                )

            [84] => Array
                (
                    [id] => 403000001
                    [nom] => Hébergement classé-labellisé
                    [type_critere] => 1
                    [type_valeur] => 2
                    [classe] => 32
                    [modalites] => Array
                        (
                            [0] => Array
                                (
                                    [id] => 403000037
                                    [nom] => Où manger
                                    [ordre] => 
                                )

                        )

                )

            [85] => Array
                (
                    [id] => 403000009
                    [nom] => POI - appli BRAV
                    [type_critere] => -1
                    [type_valeur] => 2
                    [classe] => 32
                    [modalites] => Array
                        (
                            [0] => Array
                                (
                                    [id] => 403000067
                                    [nom] => Restaurant
                                    [ordre] => 
                                )

                        )

                )

            [86] => Array
                (
                    [id] => 405000004
                    [nom] => Parcrours - Ce que je préfère
                    [type_critere] => -1
                    [type_valeur] => 2
                    [classe] => 32
                    [modalites] => Array
                        (
                            [0] => Array
                                (
                                    [id] => 405000003
                                    [nom] => la gastronomie (restauration ou commerce de bouche systématiquement à proximité)
                                    [ordre] => 40
                                )

                        )

                )

            [87] => Array
                (
                    [id] => 405000005
                    [nom] => Parcrours - Je suis
                    [type_critere] => 1
                    [type_valeur] => 2
                    [classe] => 32
                    [modalites] => Array
                        (
                            [0] => Array
                                (
                                    [id] => 405000009
                                    [nom] => handicap
                                    [ordre] => 40
                                )

                        )

                )

            [88] => Array
                (
                    [id] => 952000001
                    [nom] => Logis (cocottes)
                    [type_critere] => 1
                    [type_valeur] => 2
                    [classe] => 32
                    [modalites] => Array
                        (
                            [0] => Array
                                (
                                    [id] => 952000014
                                    [nom] => 3 cocottes
                                    [ordre] => 30
                                )

                        )

                )

        )

    [disponibilites_synthetiques] => Array
        (
        )

    [disponibilites_detail] => Array
        (
        )

)