Vitrail_@S.Spach

Vue extérieure_@S.Spach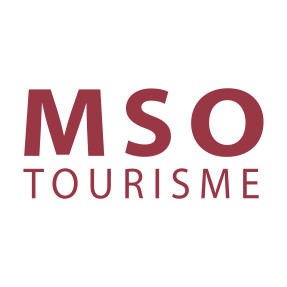 St. Odile, patron saint of Alsace
At the end of the 7th century, Adalrich, a great Alsatian lord, was desperately hoping for an heir. But when his wife gave birth, it was to a girl, and what's more, she was blind. Adalrich refused to accept this fate and ordered that the infant be killed. Protected by her mother, who hid her, the child was saved. When she was 12 years old, her sight miraculously returned when she was baptised. She was then renamed "Odile", meaning "child of light". Soon after her christening, Odile expressed the desire to go back home. Her brother Hugues responded quickly, inviting her to his castle. Wild with anger, the father killed his son. But Adalrich was remorseful and called his daughter back to him, provided that she would agree to marry one of the powerful men in the kingdom. She refused. Then a second miracle occurred in the forest. Fleeing from her father, Odile struck a rock, which opened up to protect her. Adalrich, convinced of the miracle, had his Hohenbourg castle converted into a monastery, and this is how Odile became the first abbess of Hohenbourg.
o
location
Calculate itinerary:
Vidéo

Voir la video
Array
(
    [id] => 258000761
    [nom] => The legend of Sainte-Odile
    [type] => Array
        (
            [id] => 1900248
            [nom] => Sites and monuments in Alsace
        )

    [entite_gestionnaire] => 258
    [nom_entite_gestionnaire] => Office de tourisme intercommunal du Mont Sainte-Odile Grpe Touristique du Mnt Ste Odile
    [coordonnees] => Array
        (
            [code_postal] => 67530
            [libelle_commune] => Ottrott
            [telephone1] => 03 88 95 80 53
            [pays] => FRANCE
        )

    [insee] => 67368
    [type_georeferencement] => 2
    [libelle_georeferencement] => précis
    [latitude] => 48,4404488630531
    [longitude] => 7,40390535473637
    [commentaire] => <b><font size=3>St. Odile, patron saint of Alsace</b></font><br>
At the end of the 7th century, Adalrich, a great Alsatian lord, was desperately hoping for an heir. But when his wife gave birth, it was to a girl, and what's more, she was blind. Adalrich refused to accept this fate and ordered that the infant be killed. Protected by her mother, who hid her, the child was saved. When she was 12 years old, her sight miraculously returned when she was baptised. She was then renamed "Odile", meaning "child of light". Soon after her christening, Odile expressed the desire to go back home. Her brother Hugues responded quickly, inviting her to his castle. Wild with anger, the father killed his son. But Adalrich was remorseful and called his daughter back to him, provided that she would agree to marry one of the powerful men in the kingdom. She refused. Then a second miracle occurred in the forest. Fleeing from her father, Odile struck a rock, which opened up to protect her. Adalrich, convinced of the miracle, had his Hohenbourg castle converted into a monastery, and this is how Odile became the first abbess of Hohenbourg.
    [prestataire] => Array
        (
            [raison_sociale] => Sanctuaire du Mont Sainte-Odile
            [civilite] => 
            [nom] => Pinto
            [prenom] => Amanda
            [fonction] => 
            [coordonnees] => Array
                (
                    [num_voie] => 
                    [libelle_voie] => Mont Sainte-Odile
                    [distri_speciale] => 
                    [code_postal] => 67530
                    [libelle_commune] => Ottrott
                    [telephone1] => 03 88 95 80 53
                    [telephone2] => 
                    [telephone3] => 
                    [fax] => 
                    [email1] => info@mont-sainte-odile.com
                    [email2] => 
                    [url1] => www.mont-sainte-odile.com
                    [url2] => 
                    [pays] => FRANCE
                )

        )

    [debut_validite] => 01/01/1900
    [fin_validite] => 31/12/2050
    [marquage] => 0
    [datmaj] => 08/09/2017 14:48:50
    [datecreation] => 28/07/2009 09:21:33
    [horaires] => Array
        (
        )

    [produits_associes] => Array
        (
            [0] => Array
                (
                    [id] => 258000114
                    [nom] => Restaurant Hostellerie du Mont Sainte-Odile
                    [id_type] => 1900014
                    [type_couplage] => 10
                )

            [1] => Array
                (
                    [id] => 258000592
                    [nom] => Mount Sainte-Odile
                    [id_type] => 1900200
                    [type_couplage] => 10
                )

            [2] => Array
                (
                    [id] => 258000891
                    [nom] => Pagan Wall
                    [id_type] => 1900316
                    [type_couplage] => 10
                )

        )

    [criteres] => Array
        (
            [0] => Array
                (
                    [id] => 900000
                    [nom] => Secteur
                    [type_critere] => -1
                    [type_valeur] => 2
                    [classe] => 0
                    [modalites] => Array
                        (
                            [0] => Array
                                (
                                    [id] => 1903852
                                    [nom] => Région
                                    [ordre] => 0
                                )

                            [1] => Array
                                (
                                    [id] => 1903610
                                    [nom] => Pays Bruche Piémont Mossig
                                    [ordre] => 0
                                )

                            [2] => Array
                                (
                                    [id] => 1901942
                                    [nom] => Pays du sapin de Noël
                                    [ordre] => 0
                                )

                        )

                )

            [1] => Array
                (
                    [id] => 900003
                    [nom] => Dates et heures en texte
                    [type_critere] => 0
                    [type_valeur] => 2
                    [classe] => 0
                    [valeur] =>  From 1st january 2017 to 31th december 2050 daily.<br/>
                )

            [2] => Array
                (
                    [id] => 1900179
                    [nom] => Classification Flowered Villages
                    [type_critere] => 1
                    [type_valeur] => 2
                    [classe] => 1
                    [modalites] => Array
                        (
                            [0] => Array
                                (
                                    [id] => 1900893
                                    [nom] => 2 flowers
                                    [ordre] => 2
                                )

                        )

                )

            [3] => Array
                (
                    [id] => 1900358
                    [nom] => A transmettre pour Internet
                    [type_critere] => 1
                    [type_valeur] => 2
                    [classe] => 0
                    [modalites] => Array
                        (
                            [0] => Array
                                (
                                    [id] => 1902207
                                    [nom] => Yes
                                    [ordre] => 1
                                )

                        )

                )

            [4] => Array
                (
                    [id] => 1900421
                    [nom] => Photo URL
                    [type_critere] => 0
                    [type_valeur] => 6
                    [classe] => 0
                    [valeur] => apps.tourisme-alsace.info/photos/rosheim/photos/258000761_1.jpg
                )

            [5] => Array
                (
                    [id] => 1900461
                    [nom] => Secteur carte
                    [type_critere] => -1
                    [type_valeur] => 2
                    [classe] => 0
                    [modalites] => Array
                        (
                            [0] => Array
                                (
                                    [id] => 1903506
                                    [nom] => Obernai
                                    [ordre] => 0
                                )

                            [1] => Array
                                (
                                    [id] => 1906976
                                    [nom] => Site Barr à proximité
                                    [ordre] => 0
                                )

                            [2] => Array
                                (
                                    [id] => 1908335
                                    [nom] => Massif des Vosges
                                    [ordre] => 0
                                )

                            [3] => Array
                                (
                                    [id] => 1908571
                                    [nom] => Route des vins (site Alsace)
                                    [ordre] => 0
                                )

                            [4] => Array
                                (
                                    [id] => 1909124
                                    [nom] => Massif Vosges - Vosges centrales
                                    [ordre] => 0
                                )

                            [5] => Array
                                (
                                    [id] => 1909236
                                    [nom] => Oenotourisme - Coeur d'Alsace
                                    [ordre] => 0
                                )

                            [6] => Array
                                (
                                    [id] => 1911639
                                    [nom] => Alsace (site Alsace)
                                    [ordre] => 0
                                )

                            [7] => Array
                                (
                                    [id] => 1909895
                                    [nom] => Vélo Colmar et centre Alsaceet nord
                                    [ordre] => 0
                                )

                        )

                )

            [6] => Array
                (
                    [id] => 1900463
                    [nom] => Villages label
                    [type_critere] => -1
                    [type_valeur] => 2
                    [classe] => 1
                    [modalites] => Array
                        (
                            [0] => Array
                                (
                                    [id] => 1903444
                                    [nom] => Approved "green stop" villages
                                    [ordre] => 60
                                )

                        )

                )

            [7] => Array
                (
                    [id] => 1900480
                    [nom] => Photo caption
                    [type_critere] => 0
                    [type_valeur] => 2
                    [classe] => 0
                    [valeur] => Vitrail_@S.Spach
                )

            [8] => Array
                (
                    [id] => 1900603
                    [nom] => Photo URL2
                    [type_critere] => 0
                    [type_valeur] => 6
                    [classe] => 0
                    [valeur] => apps.tourisme-alsace.info/photos/rosheim/photos/258000761_4.jpg
                )

            [9] => Array
                (
                    [id] => 1900661
                    [nom] => Photo légende 2
                    [type_critere] => 0
                    [type_valeur] => 2
                    [classe] => 0
                    [valeur] => Vue extérieure_@S.Spach
                )

            [10] => Array
                (
                    [id] => 1900828
                    [nom] => Vidéo
                    [type_critere] => 0
                    [type_valeur] => 2
                    [classe] => 0
                    [valeur] => <script src="https://www.destination-alsace.fr/visionneuse/visio_v6_js.php?key=ApctDO9w1L&habillage=9"></script>
                )

            [11] => Array
                (
                    [id] => 1900886
                    [nom] => Secteur carte Obernai
                    [type_critere] => 1
                    [type_valeur] => 2
                    [classe] => 0
                    [modalites] => Array
                        (
                            [0] => Array
                                (
                                    [id] => 1907238
                                    [nom] => D3
                                    [ordre] => 0
                                )

                        )

                )

            [12] => Array
                (
                    [id] => 1900945
                    [nom] => Zonage local_fr
                    [type_critere] => 1
                    [type_valeur] => 2
                    [classe] => 0
                    [modalites] => Array
                        (
                            [0] => Array
                                (
                                    [id] => 1908097
                                    [nom] => 444
                                    [ordre] => 0
                                )

                        )

                )

            [13] => Array
                (
                    [id] => 1901314
                    [nom] => Commentaire traduit en
                    [type_critere] => -1
                    [type_valeur] => 2
                    [classe] => 0
                    [modalites] => Array
                        (
                            [0] => Array
                                (
                                    [id] => 1909729
                                    [nom] => EN
                                    [ordre] => 0
                                )

                            [1] => Array
                                (
                                    [id] => 1909727
                                    [nom] => FR
                                    [ordre] => 0
                                )

                        )

                )

            [14] => Array
                (
                    [id] => 1901413
                    [nom] => Tarif synthétique (avizi)
                    [type_critere] => 0
                    [type_valeur] => 1
                    [classe] => 32
                    [valeur] => -1
                )

            [15] => Array
                (
                    [id] => 1901425
                    [nom] => URL site tourisme-alsace
                    [type_critere] => 0
                    [type_valeur] => 2
                    [classe] => 0
                    [valeur] => https://www.visit.alsace/258000761-La-legende-de-Sainte-Odile/
                )

            [16] => Array
                (
                    [id] => 1901426
                    [nom] => URL site noel.tourisme-alsace
                    [type_critere] => 0
                    [type_valeur] => 2
                    [classe] => 0
                    [valeur] => https://noel.tourisme-alsace.com/fr/258000761-La-legende-de-Sainte-Odile.html
                )

            [17] => Array
                (
                    [id] => 1901427
                    [nom] => URL site route-des-vins-alsace
                    [type_critere] => 0
                    [type_valeur] => 2
                    [classe] => 0
                    [valeur] => https://www.route-des-vins-alsace.com/fr/258000761-La-legende-de-Sainte-Odile.html
                )

            [18] => Array
                (
                    [id] => 1901428
                    [nom] => URL site alsace-en-famille
                    [type_critere] => 0
                    [type_valeur] => 2
                    [classe] => 0
                    [valeur] => https://www.alsace-en-famille.com/fr/258000761-La-legende-de-Sainte-Odile.html
                )

            [19] => Array
                (
                    [id] => 1901460
                    [nom] => URL photo GRC 2-3
                    [type_critere] => 0
                    [type_valeur] => 6
                    [classe] => 1
                    [valeur] => apps.tourisme-alsace.info/photos/rosheim/photos/258000761_1_258x100.jpg
                )

            [20] => Array
                (
                    [id] => 1901509
                    [nom] => URL site Liesel
                    [type_critere] => 0
                    [type_valeur] => 6
                    [classe] => 0
                    [valeur] => https://en.liesel.alsace/article/la-legende-de-sainte-odile-258000761
                )

            [21] => Array
                (
                    [id] => 258000003
                    [nom] => Odile site Internet
                    [type_critere] => 1
                    [type_valeur] => 2
                    [classe] => 32
                    [modalites] => Array
                        (
                            [0] => Array
                                (
                                    [id] => 258000005
                                    [nom] => yes
                                    [ordre] => 
                                )

                        )

                )

            [22] => Array
                (
                    [id] => 258000558
                    [nom] => Pour tri par commune
                    [type_critere] => 1
                    [type_valeur] => 2
                    [classe] => 32
                    [modalites] => Array
                        (
                            [0] => Array
                                (
                                    [id] => 258000483
                                    [nom] => Ottrott
                                    [ordre] => 60
                                )

                        )

                )

        )

    [disponibilites_synthetiques] => Array
        (
        )

    [disponibilites_detail] => Array
        (
        )

)